Become our affiliate. Earn a handsome referral bonus!
LanguageNoBar is one of the leading translation companies in India. With a team of 10000+ native translators working in over 150 languages, multi-tier quality policy, 24/7 support team, we are focussed towards customer delight. Our affiliate program is designed to ensure that you get the best out of your reference network. You can become our affiliate for free and then earn a handsome commission for each business that you generate for us.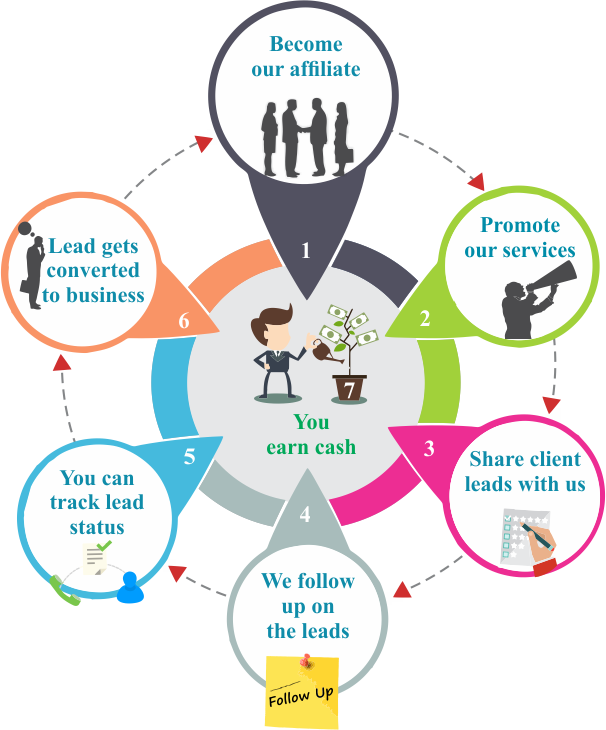 Program outline
At LanguageNoBar, we follow a hassle-free, transparent affiliate scheme. Once you refer some client to us, we take care of the entire project from analysis to execution to billing. On the completion of the project, you receive your affiliate bonus/commission. We offer flat 6% commission to all our affiliates. And yes, there is no capping, the more you refer, the more you gain. Also, each time your prospect gives us business, you receive commission!
Call us at +91-120-4223021 or email us at affiliate@languagenobar.com to become an affiliate.