As a growing economy, India is rapidly becoming the favored destination of business owners and entrepreneurs from different parts of the world. The vast country is a land of lingual diversities connected by one language, Hindi. Hence, to forge effective relationships with the Indian audience, business owners will have to understand the importance of Hindi Translation Services.
Localization of websites, applications, and other mission-critical documents to Hindi will bridge the gap between two different languages and cultures. This will not only facilitate a business with effective communication, but also with a stronger foundation.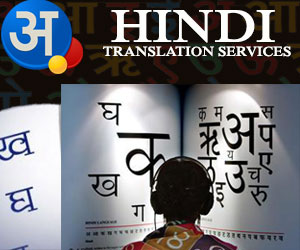 Key to Successful Hindi Translation
Accuracy and completeness is the key to success of a Hindi Translation project which cannot be expected from software. Therefore, one must get in touch with a professional Hindi Translation provider to get the meaning of the text conveyed exactly and without offending the audience.
Hindi translation companies can assist business owners in error-free translation from a wide variety of languages to Hindi and vice-versa. Their skills in overcoming several translation problems in rapid turnaround times empower entrepreneurs to expand their businesses quickly and easily.