A good business is known for its vision to expand and diversify. More and more businesses these days are expanding across geographical barriers and thus, going global. While there are a number of challenges that businesses face while they push their limits, linguistic and cultural barriers are two important factors that must also be taken into account.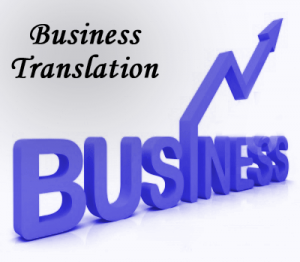 Any company that plans to expand to a new geography – continent, country or state, must have a good understanding of the culture, language and taste of that region to sell its product or services there. Marketing, which is one of the most important aspects of business, is also impacted by the location, and thus, we have the locale based marketing strategies coming up. A marketing content that needs to target people in China should be in Chinese to be more effective, irrespective of whether the parent company is Indian, American or European.
Thus, the demand for high quality Business translation services that include translation of business related content from one language to another is increasing. These days, the emphasis is on content marketing wherein the content is translated to the local language, thus hitting the target audience easily and correctly!
Not only marketing content, product manuals etc must also be in the local language, so that the user can easily understand and 'feel at home' with the product.