Clinical Research Organizations (CROs) conduct clinical trials for pharmaceutical companies in various geographical locations thereby covering people of different ethnic backgrounds and cultures. The reports that are generated by the CROs highlighting the aspects covered during the trials prove to be extremely profitable for other pharma companies, those associated with healthcare and study groups since acquiring this data is a viable solution than the process of research.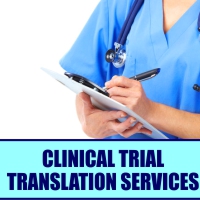 However, it is also equally important to interpret the reports with utmost accuracy and reproduce them in a preferred language as per the diktat of the client organization. The translation must be highly adept, void of confusion so that it makes way for utmost clarity and transparency. It is highly imperative to ensure that the translation does not cause any damage to the sensitivities of people belonging to a particular region and associated with some ethnic group.
One of the best solutions for carrying out the translation of the clinical trials is by hiring enterprises that render clinical trial translation services. By way of their experience these agencies become aware of the relevance and the region of a particular report and prepare the translated version as per the requirement of that region.
The various advantages of outsourcing the clinical trial translations to these agencies are:-
Reliability
Economic viability
Assistance in multiple languages
Accuracy
Punctuality
Companies across the globe are therefore benefiting from outsourcing their clinical trial requirements !

Tags: