Most businesses these days are planning to get their website converted into multiple languages. The idea is that their website speaks the language of their customer. So, if a business is targeting Korea, it wants to have its website in Korean, if it is expanding to India, it wants its website in Hindi as well and so on.
However, when it comes to the translation of a website, then the customer readability has to be taken into account. It must be noted that effective website translation can be achieved only when the text is simple and written in a to-the point understandable language. A simple word to word translation cannot work! To save money and effort for website localization, many webmasters put machine translation onto their website which simply does a phrasal translation that is not context based.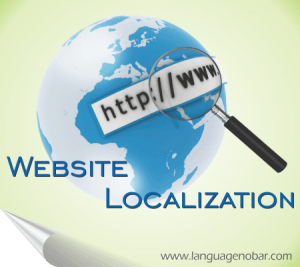 Thus, a website localization company that offers such services must work with native linguists who have a strong understanding of the language and can use local jargon's etc and can get the cultural feel integrated into translation. A website translator is expected to not only know the languages but also have a strong hold on the website domain/subject. A website that is easily understandable by the local mass is the best and can generate good leads and eventual sales.