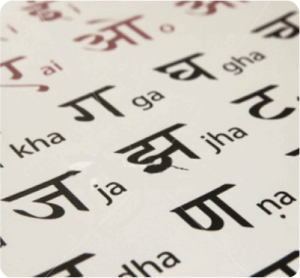 India is rapidly becoming an important part of the international market and hence, the Indian National language, Hindi is gaining prominence. Despite the fact that English is used diversely across the country, the demand for Hindi has been on the rise. Considering that villages and smaller towns contribute a major portion of the country, the language spoken (especially towards the northern part) is Hindi.
Thus, for businesses, that plan to capture the Indian market, definitely look for Quality Hindi translation Services in India. Given this demand, the number of translation agencies and freelance translators in Hindi has been growing rapidly. However, as discussed in our earlier blogs as well, quality is one of the most important aspect of any translation, and only a high quality, contextual translation can serve the purpose in business. Expanding businesses might need to advertise in the local language, prepare user manuals etc in the local language, localize their website to Hindi, pass on daily instructions in Hindi, need to localize their software UI to Hindi and so on.
Thus, not only plain translation/conversion of text to Hindi, expanding businesses might also need to speak to the north Indians in their local tone. Thus, emphasizes the need for website translation services in Delhi, the national capital. In a nutshell, businesses trying to tap the Indian resource talents, are fostering the growth of Hindi translation industry.