There is a huge network of certified linguists to provide the highest-quality Hindi translation solutions tailor-made to suit all needs. Professional handling of subjects with record time delivery and within budget bring Hindi translation solutions within the reach of the masses and achievable without major hurdles.
Hindi translation solution cater to various needs such as document management, document translation, linguistic validation, consecutive and simultaneous interpretation, transcription services, typesetting and graphics, voiceovers and subtitling, deposition and virtual data room services, staffing solutions and multicultural marketing as well as all kinds of e-learning support.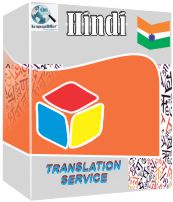 Hindi translation services provide highly effective business solutions to a large number of industries. In the legal field, Hindi Translation Services is provided for electronic data discovery and on-site document identification, court reporting and legal interpretation and transcription. In the financial industry, Hindi interpreters are frequently appointed for meetings and presentations, website localization and brand management. E-learning and training support also plays a major role.
Proficient Hindi translators well versed in scientific and medical terminologies and practices prepare clinical trial questionnaires and patient surveys for the medical industry. Maintaining product datasheets and providing typesetting and graphic services, multicultural marketing and brand consulting, voiceovers and subtitling, interpretation and website localization apart from multicultural marketing and brand consulting, language testing and internationalization, desktop publishing and technical writing form an integral part of manufacturing, retail and advertising industry.
Specialization in Hindi translation services is provided in translating any type of document, be it birth, marriage or death certificates, divorce decrees, diplomas and degree certificates. The Hindi Translation Services also meet the localization needs of any software product or website, static HTML website or any other advanced Java/PHP/Perl driven website. In this technology driven age of globalization, translation and localization of websites into Hindi language forms an important requirement for augmenting business reach, scope and needs.