User generated content like reviews, comments and feedbacks matter a lot for any e-business. This type of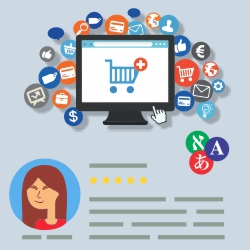 content not only assists in generating amazing conversion rates but creates better customer engagement as well. Generally, when it comes to translating the content of any e-commerce website, user reviews are never paid attention and they always end up last on the priority list. The main focus lies in the translation of massive product descriptions. In reality, when the entire page consisting of the page text, product description and user reviews is translated, it definitely enhances the overall user experience.
Translating user reviews offers same benefits as intended by translation of other items on your website –
User reviews serve as a great marketing tactic. They can give you a better insight not only about plus and minuses of your product but also about what consumers generally look for while searching products belonging to a particular category. This insight about the natural research behavior of your consumers can help you build the more refined marketing campaigns for your target region.
More user reviews definitely help in garnering more orders. Consumers consider these reviews as more credible and genuine than general brand advertisements and make their go or no-go decision only after weighing in different opinions of other users.
However, while translating the user content, make sure the translation is done by humans and not by machines as the latter lags in the interpretation of slang and cultural references, and leaves spelling and grammar mistakes. It is better to take help of authentic translation services that provide good quality and accuracy.

Tags: