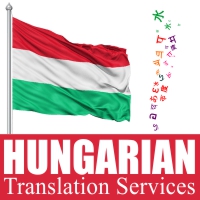 Hungarian translation services caters to the all Hungarian translation needs from any other language. The job requires an accurate translation, retention of the originality and intention of the actual content apart from quick turn-around time. Every possible type of document can be translated, be it legal, personal, technical or professional.
The most common types of documents that are offered for translation can be categorized as citizenship certificates, all birth, marriage and death certificates, divorce decrees, judgments, wills, immigration documents for INS and for the Hungarian Embassy, also adoption papers, high school and university diplomas and transcripts, apostil services, medical and scientific content, personal correspondences such as electronic mails or old family letters, scripted old documents, letters and diaries, voiceovers, poems, songs and literary texts of all sorts.
Hungarian translation services might also include activities such as Hungarian document translation and simultaneous interpretation, also Hungarian linguistic validation and consecutive interpretation, including Hungarian voiceovers and subtitling, staffing solutions, multicultural marketing and document management. It also covers Hungarian deposition services, virtual data room services and e-learning support.
Specialized Hungarian translation services provides business solutions and services to a wide variety of industries. When it comes to the important legal matters, Hungarian translation services might include a range of legal and litigation services that might be Hungarian document management or electronic data discovery. It also caters to Hungarian deposition services and virtual data rooms and on-site document identification and court reporting. For the financial sector, Hungarian translation services offer Hungarian website localization and regulatory compliance consulting and brand management. For the retail management industry, Hungarian translation services facilitates multicultural marketing, brand consulting, document translation and typesetting and graphics requirements.