If you are running a business that involves selling products or providing services globally, then you should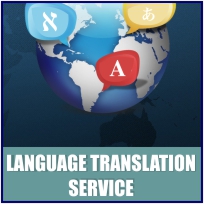 understand the Importance of Language Translation Service. There are many companies providing language translation services for business at competitive prices. At this point, you need to make sure that you have approached a professional translation company to reap maximum benefits. It is worth saying that building a lot of relationship with a translation agency helps you to avoid unnecessary pitfalls as it gives you a cutting edge over the competition. You can also take advantage of the experience of language professionals who might have worked with numerous companies like yours.
The experts at translation agency even advise you on everything such as setting up translation workflows and to be successful with your latest marketing campaign. When your company grows, managing the translation needs internally brings in a lot of complications to your business. There are chances for missing out the clients for the poor translation of your business related documents. As the translation agency has an access to a pool of expert linguists, you can approach them whenever there is a demand for translation needs. You can also make sure that the translations done by the professionals will be of very high quality. There will also be consistency in the work flow as the translation tasks are done by a team of professional linguists. So, understand the Importance of Language Translation Service to be successful in your business.