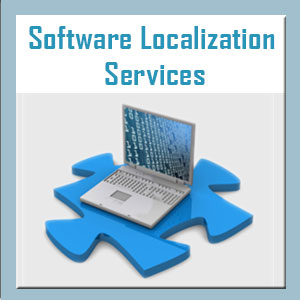 The term 'software localization' refers to the translation of software content (mostly the user interface or UI) to a particular language. The phrase is more popularly (and rightly so) known as 'Software Localization' instead of 'Software Translation' because the software is 'localized' considering the language and culture of a particular 'locale'.
In this era of globalization, most businesses including software companies are expanding across different geographies and are planning to sell their software products in different geographical regions. The global marketing team of any company would understand that sales get a steady boost when a software User interface is in the language of the user. A user feels more 'at home' when reading a software in his native tone and his chances of continued usage are also very high in such a scenario. As such the need for professional software localization services is evident.
However, as for any other service, localization requires a highly professional approach on the part of translator / Translation Company. A well-researched quality policy is a must – have to ensure error free software localization. Targeting an exact location instead of going by a language is the crux of software localization. For instance – if we are localizing a software to Portuguese, then the location targeted – Brazil or Portugal must be clear, as the language style varies.