Translation/Localization services are fast becoming an integral part of all industries. Most of the pharmaceutical companies – big or small are trying to expand across national and international geographies. This expansion signifies the importance of Pharmaceutical Translation Services.
There is need for translation of several pharma related documents for various linguistically different markets. These include leaflets for patients' information, regulatory submissions, ICFs and packaging labels.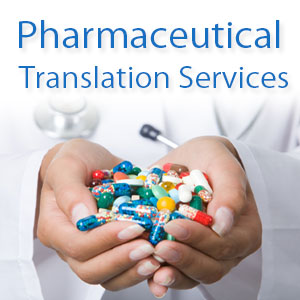 English is the accepted international language of the scientific community, and any document being presented to an international parent company, key journal, or a conference should be linguistically and technically flawless. It is imperative that the amassed portfolio of data be translated accurately from the source language, retaining the precise medical, scientific, and technological terminology while ensuring that nuances of the general language are tailored toward the local.
The translation agencies offer expertise and insight regarding cultural nuances among each ethnicity and specifically to key disciplines. These linguists are certified specialists in the target market having a complete knowledge and full understanding of the culture where the clinical trial is taking place.
Correctness, clarity, and consistency form the foundations for translation in the pharmaceutical business. The reasoning is clear: consumers and healthcare workers rely upon product packaging to guide them in making the right product choice and in using pharmaceuticals properly. An error in either of these areas could mean injury, death, and years of legal fallout.