Translation is definitely emerging as one of the next-gen services. Communication among people and businesses from different geographies is increasing considerably day by day. Travelling, talking, video calling – everything is coming under the reach of the common man and growing businesses.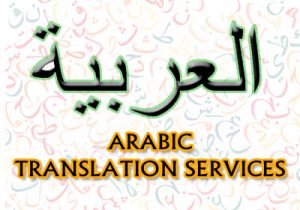 Arabic is one of the most spoken Asian languages and the demand for Arabic translation is on a rise. As all drafting in any Arabic speaking nation is done in Arabic, thus communicating to an English speaking nation – say – USA, UK or India shall need Arabic to English translation services. As such, more and more Arabic translation companies India are coming up that offer such services and promise to deliver good quality. However, as an end-user, we must ensure that we choose the Arabic translation agency wisely. A brief overlook at the company profile shall give an idea about the clientele, quality policy, work methodology etc. A small sample can also be helpful for gauging the quality.
Another important fact while getting your designed files – such as leaflets, brochures etc translated to Arabic is the font. The font must be chosen appropriately as not all software support all fonts.