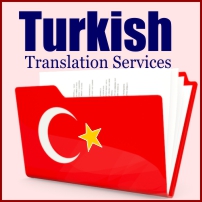 Turkish language is primarily spoken in Turkey. Strategically, it has a huge market as it has more than 63 million native Turkish speaking people spread all across the globe. The Turkish economy in Europe is fast evolving and has a huge youth population. Keeping these factors in mind, we can safely conclude that Turkish translation services has a bright road ahead.
Turkish translation services need to take into consideration the dialectical and the regional differences. The rich symbolisms, typical traditions and cultural variances should be always taken into consideration when Turkish translation services is undertaken.
Turkish translation services involve the translation of various types of documents ranging from business translations, document translations, energy translation, finance translations, legal translations and life sciences translations, medical translations, pharmaceutical translations, technical translations to website translations. It can be translation of an important document such as a passport, birth certificate or a contract or even an ordinary document such as a letter or a technical document such as a user manual. Even flyers, technical manuals, degree certificates and diplomas can be easily translated to the desired language.
Experienced and trained Turkish language professionals cater to clients ranging from all business and professional sectors. Companies exploring into the international business scenario with an ambition to penetrate new uncharted markets in foreign lands need their products and services tailored to meet the expectations of various types target populations. Here comes the need for language translation services and specifically Turkish translation services.
Cost-effective pricing, dedicated 24-hour customer support, superior quality translation, fast turnaround time, clarity and crispness in delivered content will all go hand-in-hand towards maximising global opportunities in Turkish business domain.