Today, every business target fresh potential customers from different regions within or outside the country. However, to target and engage the customers of any local region, it is imperative that you provide them content in their local language. Most of the time, it has been seen that people are reluctant in buying goods and services if the information about them is not available in their native language.
In a country like India, which has a population of around 1.2 billion, around 100 million people have internet access and this number is growing at fast pace. However, the rich language diversity of this nation necessitates websites to be presented in multilingual formats. Taking an example of its Karnataka state, you would know that there are around 4.5 million internet users. Kannada is the official language of Karnataka and it is among the 40 most spoken languages in the world. Karnataka has also evolved as an excellent hub of IT and industrial activities in India. So, for an entrepreneur, who is looking to tap this growing local market, converting his website in Kannada definitely make sense and it can give him an edge over peers in establishing a solid local presence.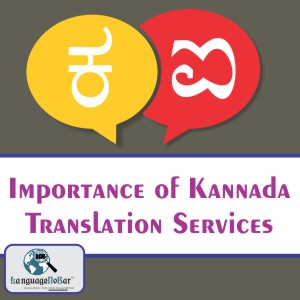 The steady convergence of cultures and economies around the globe has raised innumerable translation services in almost every language. However, Kannada is one of the most ancient and toughest languages in the world. Thus, it is imperative that while choosing a Kannada translation service, you ensure that the translation is done with a human touch. Instead of using automated tools, one should go with professional translators who very well know the local market, local slang and terminologies. The content translated in this manner only can adhere to cultural, social, linguistic and political background of the state of Karnataka.