Online gaming is blossoming these days. More and more game lovers are getting together and playing different types of games online. However, a game designed in a particular language (User Interface, Instructions etc in a particular language) normally caters to a specific locale only. Most of us love to play a game that guides us in the language we speak. Surveys show that a localized game has much more user base than a game which is in a standard language, say English.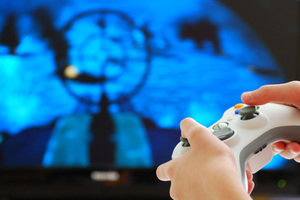 Thus, the importance of professional game localization services is eminent. One of the critical points that must be kept in mind by a game translation company is the retention of crispness and clarity in the terms. Normally, in games, we come across certain phrases which excite us and keep us motivated while playing. It is imperative that the translated version must have the same level of excitement and thrill in the terms used. The language used should be as per the local culture and accent. Another important (though obvious point) is that both the audio and the display text must be in the local language. All details – be it names of players, instructions, comments etc must be localized to make the players feel at home.
We have been using the word 'localization' here more than 'translation' as the game content needs to be localized as per the locale rather than merely translated. For details on the difference between the two terms, refer our earlier blog dated 2nd July, 2013.