The incessant growth in global marketing and communication field has generated the need for the language translation. Either due to the non-availability of the resources or to save the cost of translation, many people resorts to free translation machines available on the internet.
It may surprise you but in the year 2013, around 200 million people used the online search giant Google's free machine translation services. Many of them were used for the professional purposes.
However, have you ever thought about the risks and the damage these tools pose to your businesses?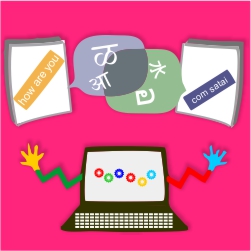 Well, the free translation may lead to miscommunication, unintentional cultural insults or even the loss of your business. Further, putting the sensitive data and confidential information into translation tools such as Google or Bing may cause you dual damage. Firstly, the information can be stolen when accessed through unsecured public Wi-Fi. Secondly, it has been reported that online machine translation providers exercise the right to use your information in desired manner.

The free online translator Google reports in their privacy policy that they do not claim any ownership in the content but it is also written there that by submitting content, you give us worldwide license to use, host or store your information in any manner.

We all know that confidentiality is the top priority in the translation services. To escape from the cybercriminals and fraudsters of the online world, one needs to take help of the professional translation services.

Though, the machine translation is improving but along with that inadvertent disclosure of sensitive data is also increasing. So, it is better that you hire a professional translation company instead of using a machine translation.

Tags: